Patch traffic and page growth appears to have flattened out. I've been following the rise of Patch traffic on Quantcast for about a year, and have been impressed with their steady linear growth. Until now.
Even accounting for summer doldrums, this looks like they've peaked.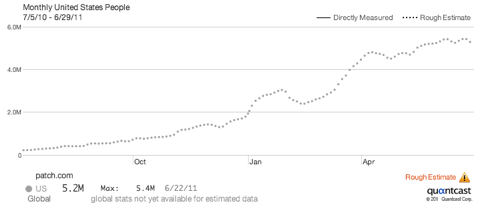 Meanwhile, Huffington Post, a more mature AOL news property, grew at pretty healthy rate over of the summer, even ignoring the fact that Quantcast's chart doesn't start at zero.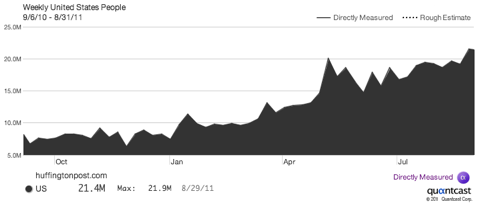 I have mixed feelings about Patch. It is better than nothing — and nothing is what many communities were getting before Patch. But it doesn't exactly break my heart to see this corporate competitor to hundreds of locally-owned community news sites hit its peak.